Celebrating Power Women in
Code, Design & Data
Celebrating Power Women in Code, Design & Data
Date TBD | Held Virtually
The DCFemTech Awards recognize Power Women in Code, Design, and Data based in the Washington, DC region. Nominated by their community, these women are working in the trenches of tech to help their company or organization achieve success, sometimes entirely behind the scenes.
Nominations for the 2021 Awards are now open!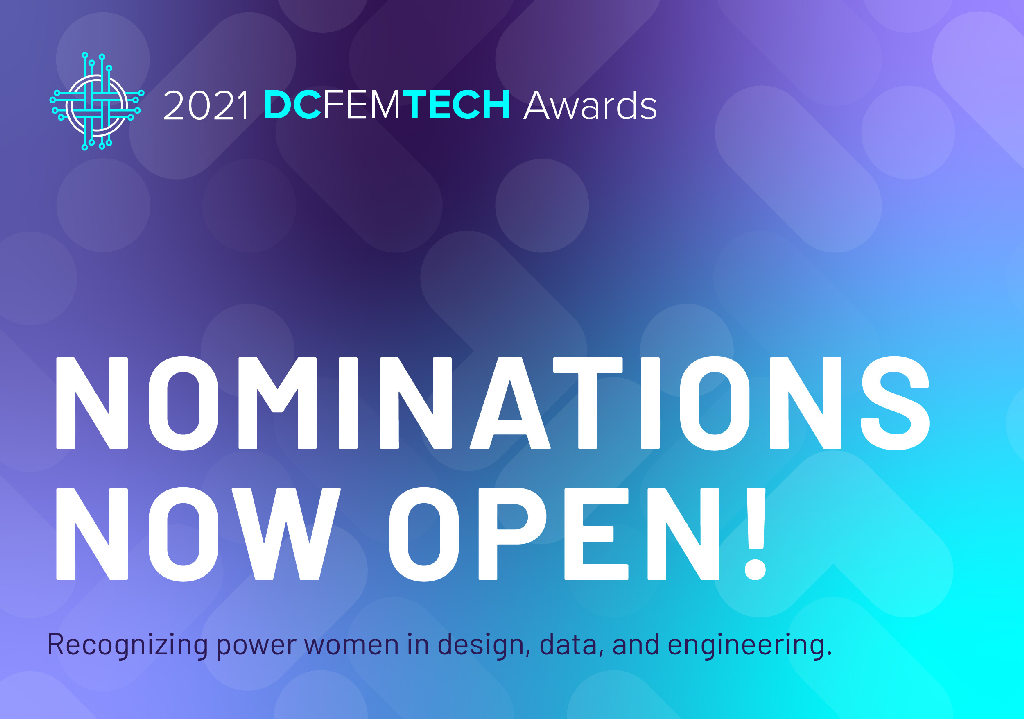 Know an amazing woman who codes, designs or works with data? Are you one? Nominate yourself or others for the DCFemTech Awards.
Nominees should be women or nonbinary people in the metro DC area who code, design, or manipulate data on a regular basis.
Submit a nomination